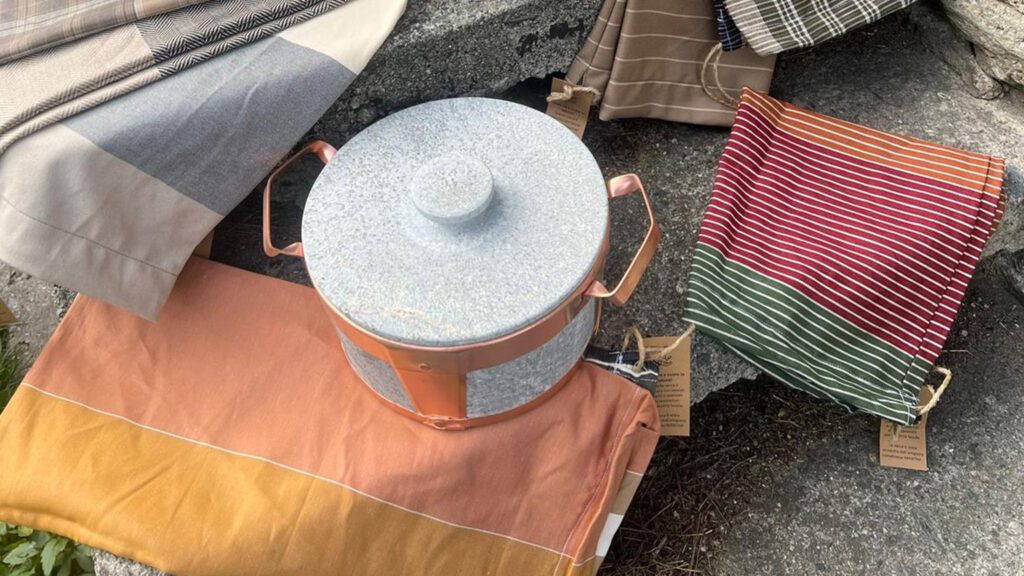 Have you considered using our fabrics to create the perfect, high-quality packaging for your products?
It's a sustainable, local way to present your products. Our fabrics can be endlessly reused as wonderfully stylish bags!
The fabrics are produced using trimmings from our other processes, bringing to life what would otherwise be discarded. All the more reason to take pride in this initiative!
We collaborate with many other organizations to give new life to our discarded materials, including for charity, social, or regional causes. Durable, beautiful, and washable: these are just some of the many qualities that make our fabrics ideal for packaging! While our main focus remains on creating fabrics to sell to fashion brands, there is no doubt that in recent years, new ways of using products have emerged that would never have been considered until a short time ago, given our prevailing culture of mass consumption (although in the old days, these ideas were commonplace!).
In summary, here at Tessuti di Sondrio, we put our faith in new and innovative ways of supplying the market with our wonderful fabrics!
Our fabric collections include different categories depending on your needs. Discover them all!