Durable, stretchy technical fabrics ready for dyeing, ideal for work or military garments.

Let's color the fabrics to show you how they might be dyed!
Due to our partnership with Tintoria Emiliana the colors shown in Military and Civilian Supplies fabrics, being ready to dye, are dyed for example purposes only. Ready to dye are of course supplied without dye. If you notice the words PPT in the name of the fabric it is indeed a Ready for Dye!
Military and Civilian Supplies is a selection of authentic military and work archive fabrics designed for the highest performance. Rugged, compact and structured weaves that combine a high and refined taste with a rustic look with a stiff hand. A choice evolved over years of research on this fashion root whose extreme functionality is reinterpreted for contemporary dressing.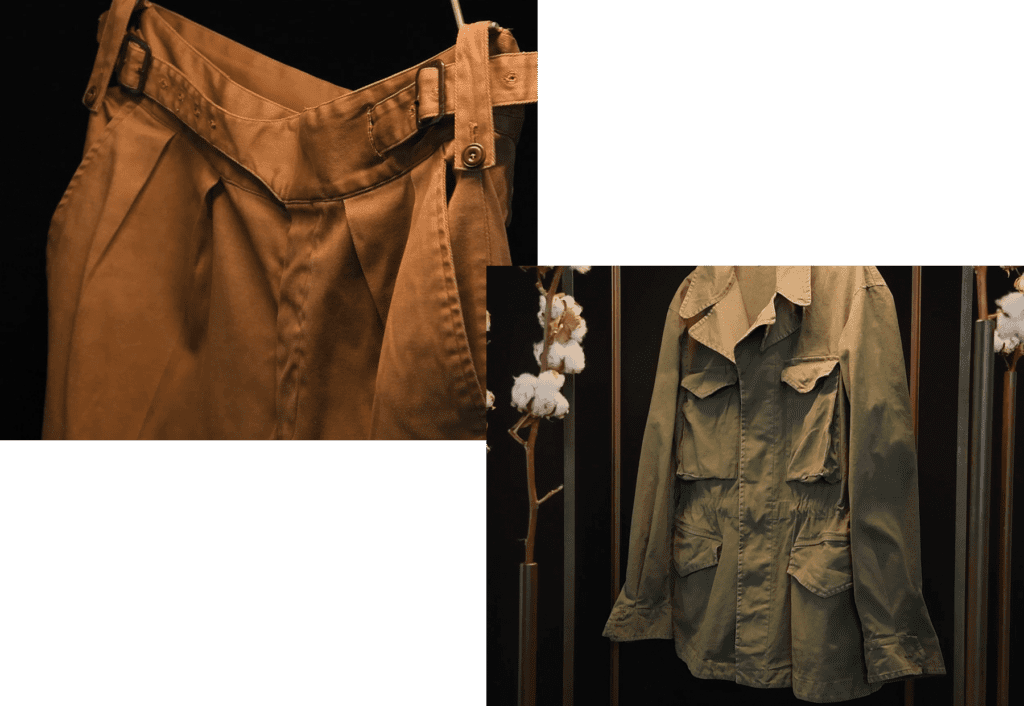 Some of the fabrics from the new Fall/Winter 2023/24 collection
Would you like to see all the fabrics?
Contact one of our agents, they will be happy to show you all the fabrics of the season to better suit your needs and you can touch them with your own hands.